Donate
The Francophone Charter School of Oakland relies on fundraising to ensure that our teachers and students work and learn in the best environment possible, with the best tools and the best support.
1. Make a Tax-Deductible Donation
2.Other Ways You Can Give to the School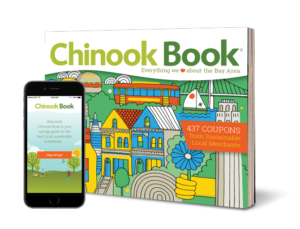 The East Bay Chinook book is the best coupon book around.
Its 1000 of coupons (all valid until October 31, 2018) also come with a phone app which gives you even more discounts at a wide variety of grocery stores, restaurants, entertainment and family activities venues, wellness services, fashion and gifts, travel and recreation (including bookstores and toy stores), home and garden.
The book and app package is valued at $35 but is made available for you at $20, half of which goes back to the school. Save Hundreds of dollars with these coupons while supporting the school. The Chinook book makes for a great stocking stuffers too!
The East bay Chinook is available for purchase at the school office, Monday to Friday, 8:00am to 4:00pm. Pay by cash or check (to Francophone Charter School of Oakland). Deadline: December 16, 2017.

---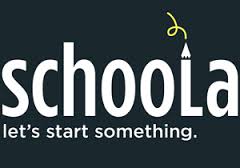 Schoola will sell your donated items and a portion of sale goes to the school.
An easy way to support the School while recycling your outgrown or unwanted clothes.
Once you get the bag, fill it in with your outgrown or unwanted clothes and/or shoes.
Drop off the bag at your post office ( you do not have to pay any shipping fee) and you are done!
---

Become a Basementeer and support the school!
Sports Basement, is spinning the traditional "loyalty" program into a win-win for their loyal customers and our community. Basementeer's receive 10% and give 10%:
10% off every item every day
10% of profits back to Francophone Charter School
Watch this one-minute video for more info: https://shop.sportsbasement.com/pages/basementeers
No fee for pre-existing partners if you register before December 31, 2016. After that, there will be a one time $25 fee for membership.
On your next visit to Sports Basement, register as a Basementeer and select Francophone Charter School as your beneficiary!
---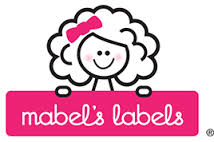 No more trips to the "Lost and Found" for you!
Label your child's clothes with Mabel's Labels, and a portion of your order will go to the School!
Mabel's Labels is the best-known brand of durable labels for families, with products such as baby labels, child safety products, sports labels, household organizational labels and seasonal items. They're extremely durable, they're laundry, dishwasher and microwave safe – and they're 100% guaranteed.
Go to this link!
---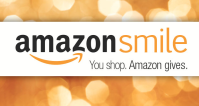 Support the school when shopping on amazon.com thanks to AmazonSmile!
Amazon will donate 0.5% of the price of your eligible AmazonSmile purchases to Francophone Charter School of Oakland whenever you shop on AmazonSmile.
---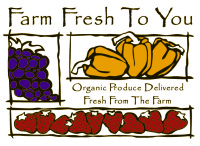 Eat delicious food & earn money for our school!
 Sign up for a Community Supported Agriculture (CSA) box with Farm Fresh to You (fruits, veggies, a mix of both), delivered directly to your doorstep, and The Francophone Charter School of Oakland will receive 10% back from whatever you spend. It's that easy!
Sign up now at www.farmfreshtoyou.com or 800.796.6009. Don't forget the promo code FCSO (so we can earn the 10%)! Friends and family in the greater Sacramento, San Francisco Bay, Los Angeles, Orange County and San Diego areas can help raise funds through Farm Fresh to You, too!
---
Start saving those box tops to support the School!
All you have to do is cut out the box tops you find on many household items (e.g. cereal boxes, cake mixes, Ziploc bags, frozen fruits and vegetables,etc.), and bring or mail them to the school. We get 10 cents for every box top collected. When dropping them off, please use the BoxTop box located on the bulletin board to the right of the office.
Ask your friends, neighbors, family and co-workers to give you their box tops as well! Click here for a complete list of participating products.
---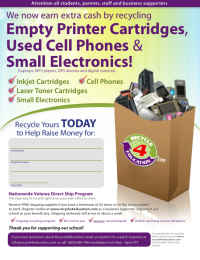 Bring in your old ink cartridges!
The school gets money back for empty cartridges. Simply drop off your empty inkjet and laser ink cartridges in the blue bins located outside the school office, under the bulletin board. Cartridges will be collected monthly for shipping. Here is the "BuyBack" list of all cartridges that are accepted.