Why French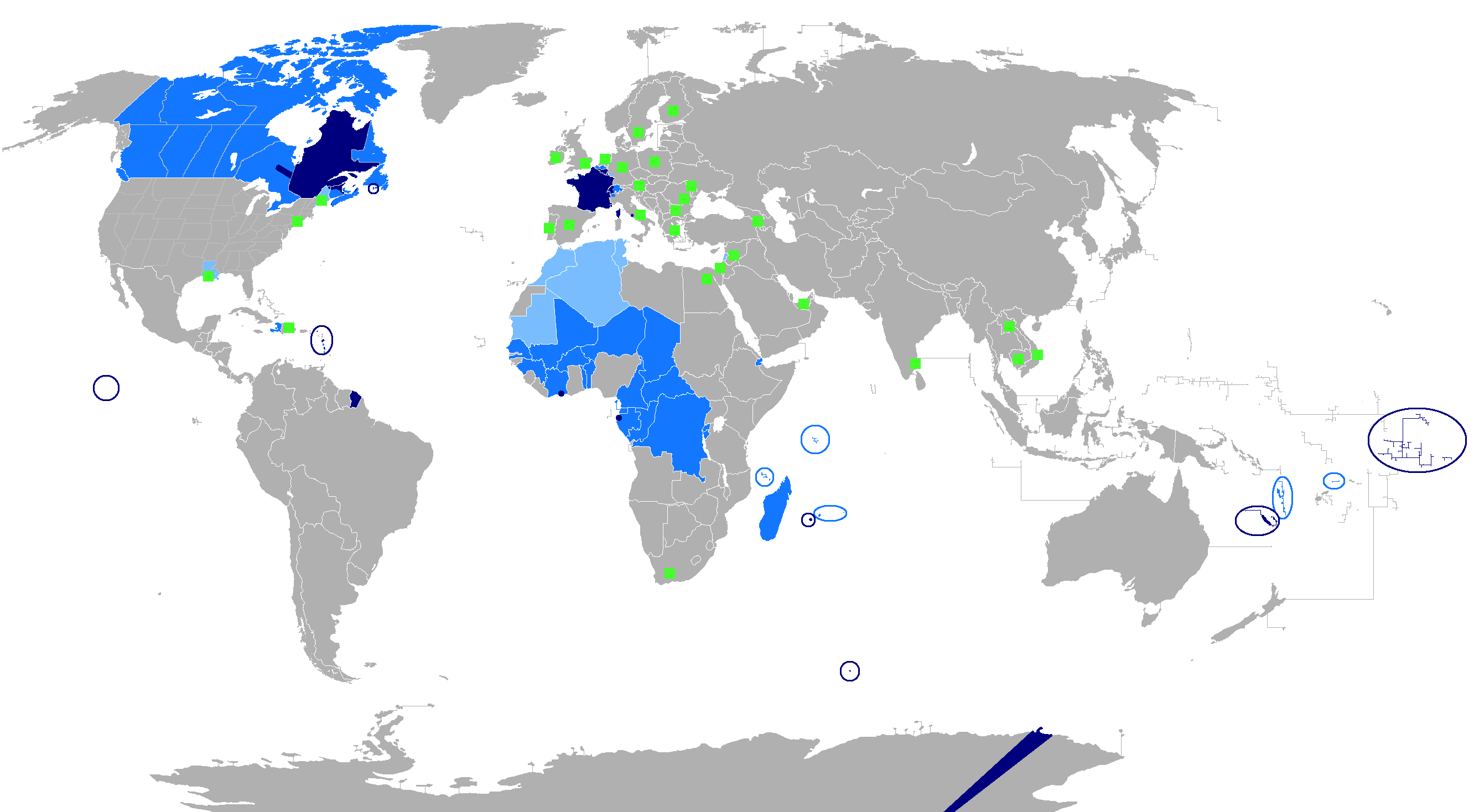 As this map shows, The 274 million francophones (which means French-speakers) in the world are spread across 5 continents, from places as diverse as the Congo, Haiti, Algeria, or France. The International Organization of Francophonie has 56 member states and governments that span 29 countries and five continents. The French language provides a common link between these geographically and culturally diverse communities.
In addition to learning how to speak French, learning about the diversity of culture and tradition in the francophone world provides a unique opportunity to reflect on our own diversity, culture, and history. After English, French is the second most frequently taught language in the world. Since English has adopted more words from French than from any other language, learning French can also increase a student's English vocabulary. Canada, our largest trade partner, and many large multinational organizations such as the United Nations, NATO and The International Red Cross conduct their business in English and French. Many of the emerging economies of Africa and the Caribbean – such as Burkina Faso, Haiti, Mali, Mauritius and Seychelles – are also francophone nations and offer multiple career opportunities in business, tourism, communications, non-profit service, and diplomatic and outreach industries. French language proficiency provides increased access to these opportunities.
Public French language immersion programs are becoming more popular across the United States, and especially in the Western United States, where two French immersion charter schools began enrolling students in 2012 and a public school in Los Angeles will begin enrolling students in its French immersion program in fall 2014. The increased interest in French immersion programs across the country demonstrates the appeal of these programs to students from diverse ethnic, linguistic, socioeconomic and learning backgrounds, and presents an opportunity to create a French immersion public school in Oakland, accessible to all. Francophone Charter School will help address the growing need for a high-quality, public, French language immersion school in the East Bay by adhering to its mission, vision and educational program.